Before I became serious about my faith, I approached Christianity from a logical point of view. Therefore, if a pastor did something that didn't make sense to me, I criticized him. When I became more spiritual, I stopped criticizing people in leadership because it left a bad taste in my mouth.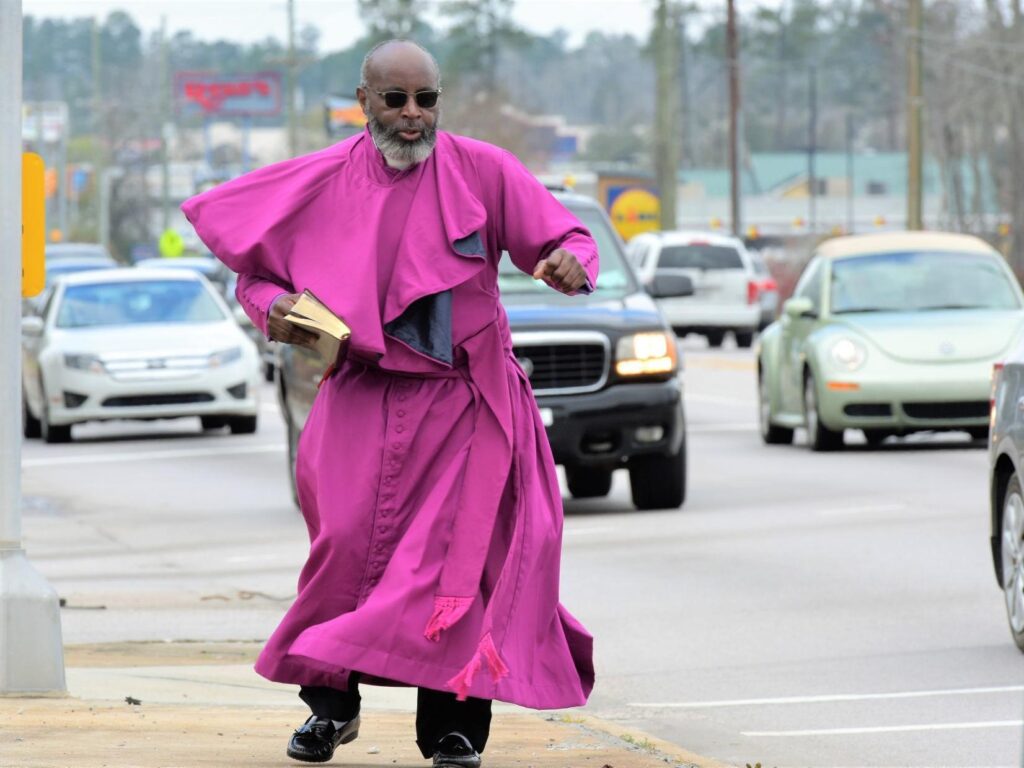 However, in the process of serving my church, I unfortunately began to move to another extreme. I started to believe that because a pastor hears from God, then everything he says and does is right. So I participated in foolish arguments defending people who I didn't really know. I accepted their opinions as facts and viewed them as infallible. That is until the pandemic started.
During the pandemic and lockdown, I watched in shock and disappointment as pastors disobeyed the government, put their members at risk and mocked their colleagues who did the right thing. I heard a pastor say that the leadership of the country should be ignored until he could hear from God on what to do. News flash Christians, God is not the president of Nigeria, Muhammadu Buhari is. The Bible is not the constitution of Nigeria, we have a document for that.
Jesus, the reason we call ourselves Christians, obeyed laws. He was God in the flesh and he submitted himself to Caesar and paid taxes. The Bible, in Romans 13:1-2, says: "Everyone must submit to governing authorities. For all authority comes from God, and those in positions of authority have been placed there by God. So anyone who rebels against authority is rebelling against what God has instituted, and they will be punished."
The worst part of the whole debacle was when other Christians began to support their pastors' wrong actions. Spreading foolish conspiracy theories that have no basis in reason, maligning a man who was trying to find a solution to the pandemic and generally behaving like they didn't have the Holy Spirit. The Holy Spirit is wise and even when he shares revelations with you that can cause chaos, he will tell you to be quiet about it. I have heard Pastor Adeboye say many times that he would not share revelations about elections because he knew the damage they could cause.
So guess what brothers and sisters in Christ? Your daddy in the Lord can be wrong. He is not God. He is not all-knowing or all-seeing. He has his own flaws and personal biases. He can be utterly, ridiculously wrong. And when he is wrong, it is okay to respectfully disagree with him. It's totally okay to keep quiet when you're not sure.
We really need to stop making Christianity look like it is the path of people who follow like mindless robots and ask no questions. God doesn't mind being questioned (Exodus 32:11-14). He is secure in his power and will not threaten you with "Touch not my anointed." Jesus did not mind being questioned. He answered the questions of a woman with multiple husbands who basically asked him "Who do you think you are?" (John 4:12).
I'm not saying you should disrespect your pastor. I am saying that you should not just do what he says or agree with him without thinking. If what he's saying has no biblical backing within context, it's okay to take a different position. God will not strike you with lightning because you hold a different opinion from your pastor.
And can you imagine how you will feel if you back up your pastor and insult people all over the internet for him, just to find out that he had the wrong intention all along? Can you imagine doing everything he says and then finding out that even he isn't doing what he says?
Follow God and let Jesus be the author and finisher of your faith. Jesus is the only one who can't be wrong. But you see your pastor, your daddy in the Lord? He can be wrong. He can be very, very wrong. 
---
Can true Christians be depressed? Watch me share how I deal with depression and anxiety below: