Just to be clear, there's nothing wrong with being a welder. Every legal occupation that pays the bills is noble in my book. This story is funny because I can't even go near the changeover switch in my house. And I still believe that looking at the flames from a welding torch will blind you. Somebody told me that story as a child, may God forgive that person. 
Anyway on to the story of how I considered becoming a welder to escape Nigeria. It all happened in October 2020 after the Lekki toll gate massacre. I was suddenly struck with the realization of how terrible a place Nigeria is. I felt suffocated and trapped. I knew it was time to leave for Canada. 
READ MORE: I've not been okay since October 20,2020
Unfortunately, the express entry process takes forever. I had the extra misfortune of using IQAS because apparently they give lawyers extra points. Nobody told me that using IQAS is like dealing with the Nigerian ministry of education because till today they haven't found my transcript. Is it not somebody whose transcript has been found that will get extra points? Just in case you're thinking of using IQAS, please don't try it. It will end in tears.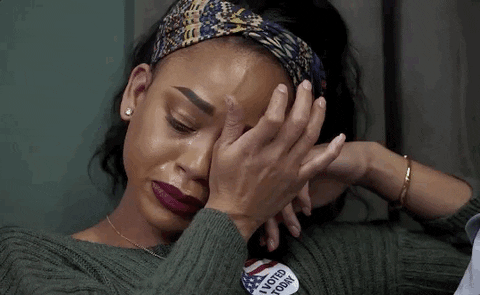 Anyway, I tried the usual route and got stuck. Then I read about some in-demand jobs that could make the process quicker. It included truck drivers, farm workers and welders. So for a split second, I considered becoming a welder. I am not even kidding. I saw it as stepping out of my comfort zone and being brave. I imagined myself doing what no woman I know has done before. Then of course I snapped out of it and came back to the real world. 
READ MORE: My life would be so much easier if I could just like the people who like me
It's a funny story but it's also sad. I finally understand the desperation that makes people walk through deserts to escape Nigeria. I've been asking myself lately why I stayed this long. Like what was I waiting for? Unlike most of my friends, I had no reason to stay. I have no husband or kids to consider. I could have left ages ago. 
Ah well, the milk has been spilt so we move. Just in case you have any single male friend that is a citizen of a real country, please send him to me. I'll pound yam for him sef if he wants. God bless you as you support the vision. 
——————————
Subscribe to the Journey to Eden newsletter for a weekly dose of inspiration.
Please follow and like us: