Disney has mastered the art of telling coming-of-age stories and their new movie, Luca is no different. The best thing about Disney movies is that you're guaranteed to find a life lesson in each one. Plus they also give you new inspirational songs to add to your arsenal.
Many of us know what it feels like to not be loved enough. We know the familiar ache of waiting by the phone for someone who will never call. However, not much thought is given to the effects of being loved too much. When people love you too much, it can also be a very big problem.
In the movie, Luca's mother told him to never go to the surface because the only thing he'd find were monsters who wanted to kill him. So he spent his early life living in fear of the surface, but when he did manage to go up there, he saw that his mother was wrong. The surface was a beautiful and magical place where his wildest dreams would come true.
And here lies the problem with being loved too much. When people love you too much, they believe it's their duty to keep you safe. So they project their fears onto you and try to prevent you from doing anything daring. Love can become a cage, because sometimes safety turns into a suffocating comfort zone. 
In the movie, Luca's mum and dad eventually went up to the surface and saw him living his dreams. He did so great and made them so proud, that all their fears were dismissed. Luca knew something his family didn't, that the future held something beautiful if he would only take a brave first step.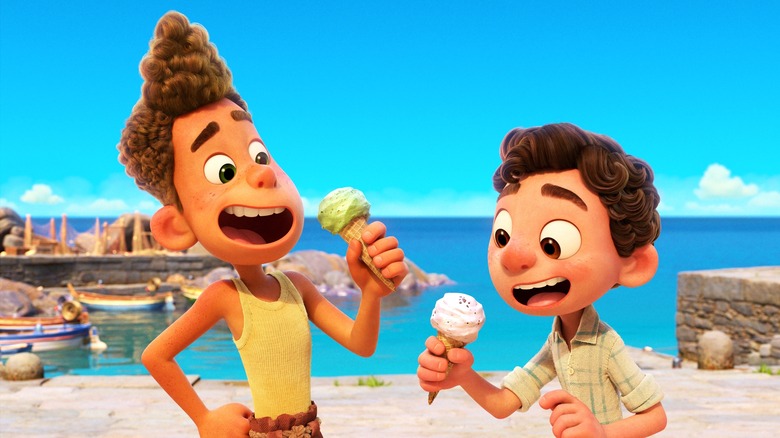 So if you're like Luca, if you're so loved that you're being suffocated, it's time to step out. There's a magical world waiting for you on the other side. Your family and friends might not see it yet, but you can. You see it in your heart and in your dreams. You know there's a place you need to be, so go. 
Eventually, the people who love you will understand. When they see you shining and in your full element, they'll finally understand why you had to do what you did. And they'll be so proud of you, but most importantly, you'll be proud of yourself. Don't let love stop you from living your dreams. Don't be a rare butterfly in a cage. Spread your wings, and fly.
——————————
Subscribe to the Journey to Eden newsletter for a weekly dose of inspiration.